The Wisdom of Sally Red Shoes: from the author of The Keeper of Lost Things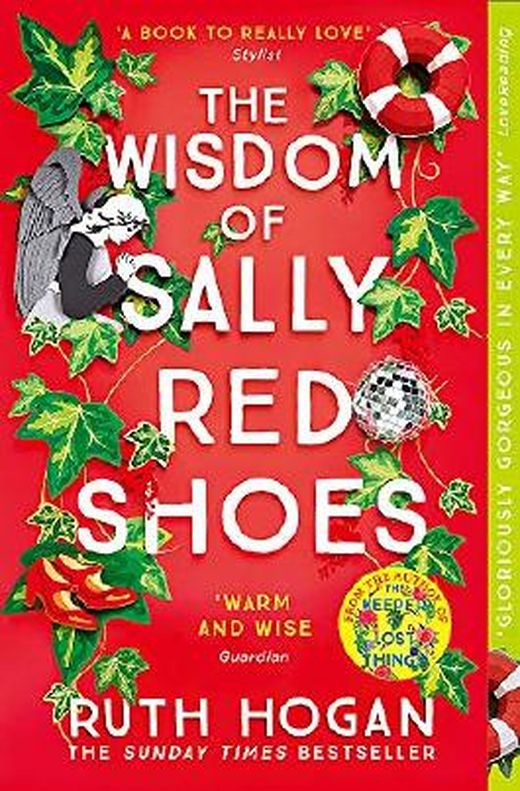 Neue Kurzmeinungen
Sadly, the otherwise intriguing story was completely drenched in flowery descriptions, that made reading the book a tedious business.
Alle 2 Bewertungen lesen
Auf der Suche nach deinem neuen Lieblingsbuch? Melde dich bei LovelyBooks an, entdecke neuen Lesestoff und aufregende Buchaktionen.
Inhaltsangabe zu "The Wisdom of Sally Red Shoes: from the author of The Keeper of Lost Things"
The new novel from the author of The Keeper of Lost Things
Broschiertes Buch
An irresistible novel of unexpected friendships, second chances and dark secrets, from the bestselling author and Queen of Uplit Ruth Hogan. 'Warm and wise' Guardian 'A book to really love ... makes reading a joy' Stylist 'Will soften even the hardest of hearts' Red 'Subtle and poignant' Good Housekeeping 'Plenty of spirit and heart' Daily Mail 'An adorable heartfelt story' Prima 'Filled with hope and the power of friendship' Evening Standard 'A whimsical, wistful affair' Sunday Express 'A wrenching story of recovery' Metro Once a spirited, independent woman with a rebellious streak, Masha's life has been forever changed by a tragic event twelve years ago. Unable to let go of her grief, she finds comfort in her faithful canine companion Haizum, and peace in the quiet lanes of her town's lido. Then a chance encounter with two extraordinary women - the fabulous and wise Kitty Muriel, a convent girl turned magician's wife turned seventy-something roller disco fanatic, and the mysterious Sally Red Shoes, a bag lady with a prodigious voice - opens up a new world of possibilities, and the chance to start living again. But just as Masha dares to imagine the future, her past comes roaring back ... Like her bestselling debut, The Keeper of Lost Things, Ruth Hogan's second novel introduces a cast of wonderful characters, both ordinary and charmingly eccentric, who lead us through a moving exploration of the joy of friendship and the simple human connections that make life worth living. And if you've loved The Wisdom of Sally Red Shoes, try Ruth Hogan's new book, Queenie Malone's Paradise Hotel, which is out now ... readers are saying it's her best yet
Buchdetails
Aktuelle Ausgabe
Erscheinungsdatum:
06.09.2018
Rezensionen und Bewertungen
Gespräche aus der Community zum Buch
Starte mit "Neu" die erste Leserunde, Buchverlosung oder das erste Thema.
Buchdetails
Aktuelle Ausgabe
Erscheinungsdatum:
06.09.2018