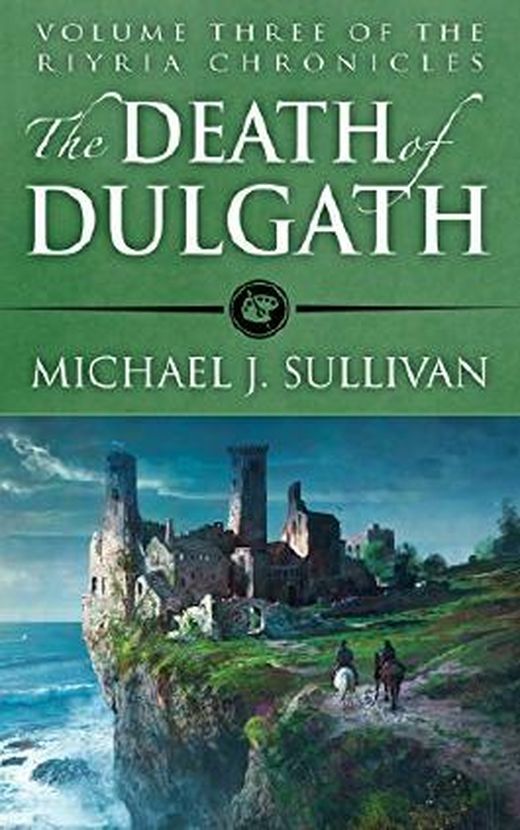 Neue Kurzmeinungen
Sehr schöne Geschichte, die die Welt noch einmal größer und fantastischer wirken lässt.

Drachenblume
vor 10 Monaten
Spannendes Abenteuer mit Royce und Hadrian. Hier wird jetzt auch die Brücke zur First Empire Reihe geschlagen.
Alle 4 Bewertungen lesen
Auf der Suche nach deinem neuen Lieblingsbuch? Melde dich bei LovelyBooks an, entdecke neuen Lesestoff und aufregende Buchaktionen.
Inhaltsangabe zu "The Death of Dulgath"
Three times they tried to kill her. Then a professional was hired. So was Riyria. When the last member of the oldest noble family in Avryn is targeted for assassination, Riyria is hired to foil the plot. Three years have passed since the war-weary mercenary Hadrian and the cynical ex-assassin Royce joined forces to start life as rogues-for-hire. Things have gone well enough until they're asked to help prevent a murder. Now they must venture into an ancient corner of the world to save a mysterious woman who knows more about Royce than is safe and cares less about herself than is sane. From the best-selling author of The Riyria Revelations comes the third installment of The Riyria Chronicles. Although part of a series, it's designed to thrill both new readers looking for fun, fast-paced fantasy and Riyria veterans wishing to reunite with old friends. For those who do wish to experience the entire Riyria saga, two reading options exist: Order of Publication: Theft of Swords | Rise of Empire | Heir of Novron | The Crown Tower | The Rose and the Thorn | The Death of Dulgath Chronological Order: The Crown Tower | The Rose and the Thorn | The Death of Dulgath | Theft of Swords | Rise of Empire | Heir of NovronPRAISE FOR MICHAEL'S RIYRIA BOOKS "This epic fantasy showcases the arrival of a master storyteller." -- Library Journal on Theft of Swords "A delightful, entertaining and page-turning read that reminds us just how enjoyable, and how good The Riyria Revelations series is. A must-buy for all fantasy lovers." -- The Founding Fields on Rise of Empire "Heir of Novron is the conclusion to the Riyria Revelations, cementing it in a position as a new classic of modern fantasy: traditional in setting, but extremely unconventional in, well, everything else." -- Drying Ink on Heir of Novron "Snappy banter, desperate stakes, pulse-pounding swordplay, and good old-fashioned heroics are all on full display here." -- 52 Book Reviews on The Crown Tower "With less gore and a smaller cast of characters than George R.R. Martin's "Song of Ice & Fire" but equally satisfying, Sullivan's epic fantasy will be gaining fans at exponential rates." -- Library Journal on The Rose and the Thorn
Buchdetails
Aktuelle Ausgabe
Verlag:
Riyria Enterprises, LLC
Erscheinungsdatum:
15.10.2015
Rezensionen und Bewertungen
Gespräche aus der Community zum Buch
Starte mit "Neu" die erste Leserunde, Buchverlosung oder das erste Thema.
Buchdetails
Aktuelle Ausgabe
Verlag:
Riyria Enterprises, LLC
Erscheinungsdatum:
15.10.2015