Falling for Fitz: The English Brothers #2 (The Blueberry Lane Series - The English Brothers)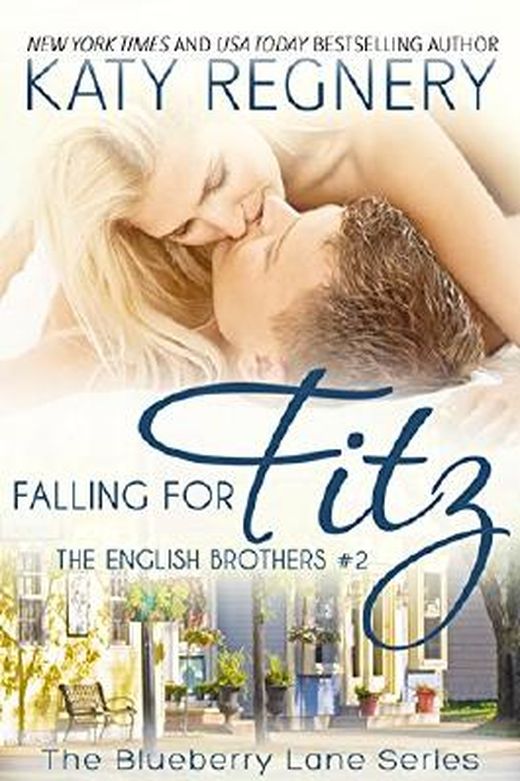 Zu diesem Buch gibt es noch keine Kurzmeinung. Hilf anderen Lesern, indem du das Buch bewertest und eine Kurzmeinung oder Rezension veröffentlichst.
Auf der Suche nach deinem neuen Lieblingsbuch? Melde dich bei LovelyBooks an, entdecke neuen Lesestoff und aufregende Buchaktionen.
Inhaltsangabe zu "Falling for Fitz: The English Brothers #2 (The Blueberry Lane Series - The English Brothers)"
"Katy Regnery is a fresh new voice. I eagerly await every Katy book and I tell everyone I know to read them!" --Carly Phillips, NY Times Bestselling Author Falling for Fitz is the second of six books about the Philadelphia-based, wildly-handsome English brothers who are absolutely not on the look-out for love. (Except Barrett, who fell in love when he was eight-years-old. And Fitz, who met the girl of his dreams at nineteen. And maybe even Weston, who just doesn't know it yet.) FIRST LOVE... Fitz English and Daisy Edwards fell in love during one magical summer when they were teenagers. When something tragic happens at the end of the summer, Daisy tells Fitz she never wants to see him again. Despite his feelings for her, he respects her wishes and for almost a decade Fitz and Daisy go their separate ways. ...SECOND CHANCES. Nine years later, when Daisy moves home to Philadelphia, they meet again, and both are shocked to discover that the feelings they had that summer are just as deep and real today. There's a little snag, however. It seems that Daisy is engaged to someone else, and she's come home to get married. Can Fitz gets Daisy to fall for him all over again before it's too late? Only if Daisy can learn to trust the man who shattered her heart once upon a time. _________ *All books in The Blueberry Lane Series can be enjoyed as standalone novels.* THE BLUEBERRY LANE SERIES: THE ENGLISH BROTHERS (Blueberry Lane Books #1-6 & 11) Breaking Up with Barrett Falling for Fitz Anyone but Alex Seduced by Stratton Wild about Weston Kiss Me Kate Marrying Mr. English THE WINSLOW BROTHERS (Blueberry Lane Books #7-10) Bidding on Brooks Proposing to Preston Crazy about Cameron Campaigning for Christopher THE ROUSSEAUS - Coming soon! (Blueberry Lane Books #12-14) Jonquils for Jax Marry Me Mad J.C. and the Bijoux Jolis
Buchdetails
Aktuelle Ausgabe
Verlag:
Katharine Gilliam Regnery
Erscheinungsdatum:
27.07.2014
Rezensionen und Bewertungen
Gespräche aus der Community zum Buch
Starte mit "Neu" die erste Leserunde, Buchverlosung oder das erste Thema.
Buchdetails
Aktuelle Ausgabe
Verlag:
Katharine Gilliam Regnery
Erscheinungsdatum:
27.07.2014