Breaking Up with Barrett: The English Brothers #1 (The Blueberry Lane Series - The English Brothers)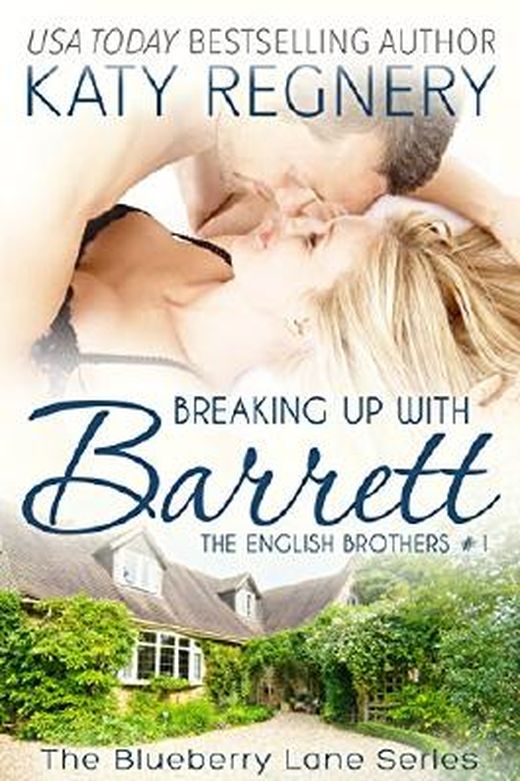 Zu diesem Buch gibt es noch keine Kurzmeinung. Hilf anderen Lesern, indem du das Buch bewertest und eine Kurzmeinung oder Rezension veröffentlichst.
Auf der Suche nach deinem neuen Lieblingsbuch? Melde dich bei LovelyBooks an, entdecke neuen Lesestoff und aufregende Buchaktionen.
Inhaltsangabe zu "Breaking Up with Barrett: The English Brothers #1 (The Blueberry Lane Series - The English Brothers)"
"Katy Regnery is a fresh new voice. I eagerly await every Katy book and I tell everyone I know to read them!" --Carly Phillips, NY Times Bestselling Author Breaking Up with Barrett is the first of six books about the Philadelphia-based, wildly-handsome English brothers who are all on the look-out for love. (Except Alex. He's a womanizing manwhore. And maybe Stratton, because he's wicked hot, but super awkward around girls.) Barrett English, aka "the Shark," is the fair-haired, first-born of the English brothers, and the CEO of the oldest, most prestigious investment banking firm in Philadelphia. He rules the boardroom with an iron fist, refusing to take no for an answer and always getting his way. Emily Edwards, a first-year doctoral student at the University of Pennsylvania, grew up in the gatehouse on the outskirts of Barrett's childhood estate. The daughter of his family's gardener and housekeeper, she was always looking through the window of privilege, but forced to remember her place at the very periphery of the kingdom. When business partners suggest that a fiancee might soften Barrett's image over business dinners, he approaches Emily for the "job" of fiancee. And while love wasn't necessarily on Barrett's radar, he begins to realize that Emily always has been. But will his take-no-prisoners boardroom tactics work on the heart of the woman he loves? _________ *All books in The Blueberry Lane Series can be enjoyed as standalone novels.* THE BLUEBERRY LANE SERIES: THE ENGLISH BROTHERS (Blueberry Lane Books #1-6 & 11) Breaking Up with Barrett Falling for Fitz Anyone but Alex Seduced by Stratton Wild about Weston Kiss Me Kate Marrying Mr. English THE WINSLOW BROTHERS (Blueberry Lane Books #7-10) Bidding on Brooks Proposing to Preston Crazy about Cameron Campaigning for Christopher THE ROUSSEAUS - Coming Summer 2016 (Blueberry Lane Books #12-14) Jonquils for Jax Marry Me Mad J.C. and the Bijoux Jolis
Buchdetails
Aktuelle Ausgabe
Verlag:
Katharine Gilliam Regnery
Erscheinungsdatum:
21.07.2014
Rezensionen und Bewertungen
Gespräche aus der Community zum Buch
Starte mit "Neu" die erste Leserunde, Buchverlosung oder das erste Thema.
Buchdetails
Aktuelle Ausgabe
Verlag:
Katharine Gilliam Regnery
Erscheinungsdatum:
21.07.2014