We Were Liars: Deluxe Edition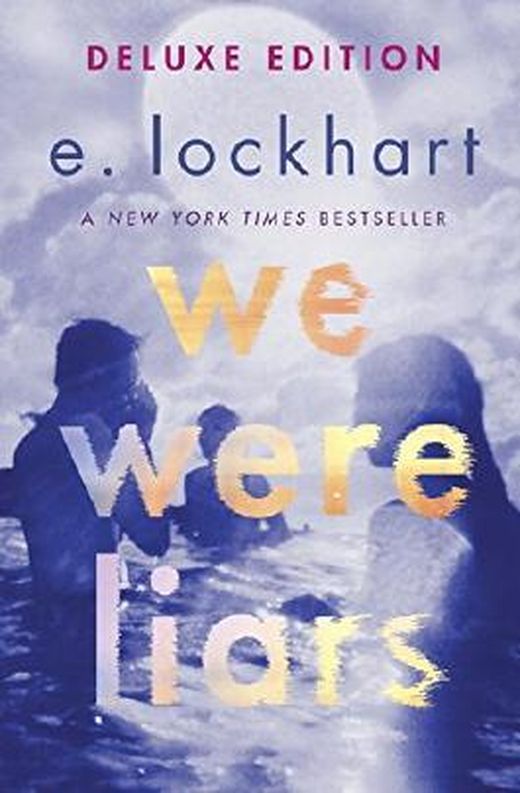 Neue Kurzmeinungen
Positiv (228):

Eine schön und idyllisch geschriebene Tragödie. Ich musste zwar entgegen einiger Erwartungen nicht weinen, war aber doch am Ende ergriffen.
Kritisch (25):

elisalways
vor einem Monat
Zäh, wenig Story und aufgeblasener Schreibstil. Vielleicht nur persönlicher Geschmack, aber mir hat fast nichts an dem Buch gefallen.
Alle 318 Bewertungen lesen
Auf der Suche nach deinem neuen Lieblingsbuch? Melde dich bei LovelyBooks an, entdecke neuen Lesestoff und aufregende Buchaktionen.
Inhaltsangabe zu "We Were Liars: Deluxe Edition"
The New York Times bestseller We Were Liars is now available as a not-to-be-missed hardcover deluxe edition! Whether you know how it ends (shh . . . don't tell!) or have let too many seasons go by without discovering the truth about the Liars for yourself, you will want to get your hands on the exclusive new content in this deluxe edition. And act fast: the first printing is signed by the author! A beautiful and distinguished family. A private island. A brilliant, damaged girl; a passionate, political boy. A group of four friends—the Liars—whose friendship turns destructive. A revolution. An accident. A secret. Lies upon lies. True love. The truth. We Were Liars is a modern, sophisticated suspense novel from National Book Award finalist and Printz Award honoree E. Lockhart. In addition to the bestselling novel, the collector's edition includes: · Never-before-shared letters from Gat to Cadence · A fascinating behind-the-scenes look at the author's creative process · The author's hand-drawn map of Beechwood Island and the Sinclair family tree · Unique ideas for book discussions—Sinclair family–style · An excerpt from E. Lockhart's upcoming novel Genuine Fraud—a psychological thriller that will leave you breathless Read it. And if anyone asks you how it ends, just LIE. Praise for We Were Liars: 20 Weeks on the New York Times Bestseller List "Haunting, sophisticated . . . a novel so twisty and well-told that it will appeal to older readers as well as to adolescents." —The Wall Street Journal "A rich, stunning summer mystery with a sharp twist that will leave you dying to talk about the book with a pal or ten." —Parade.com "Thrilling, beautiful, and blisteringly smart, We Were Liars is utterly unforgettable." —John Green, #1 New York Times bestselling author of The Fault in Our Stars "You're going to want to remember the title. Liars details the summers of a girl who harbors a dark secret, and delivers a satisfying, but shocking twist ending." —Entertainment Weekly "An ambitious novel with an engaging voice, a clever plot and some terrific writing." —The New York Times Book Review "No one should be talking about the shocking twist ending. What we can talk about is . . . [Lockhart's] razor-sharp portrayal of a family for whom keeping up appearances is paramount and, ultimately, tragic." —Chicago Tribune
Buchdetails
Aktuelle Ausgabe
Erscheinungsdatum:
23.05.2017
Rezensionen und Bewertungen
Gespräche aus der Community zum Buch
Starte mit "Neu" die erste Leserunde, Buchverlosung oder das erste Thema.
Buchdetails
Aktuelle Ausgabe
Erscheinungsdatum:
23.05.2017