Mirror, Mirror: A Twisty Coming-of-Age Novel about Friendship and Betrayal from Cara Delevingne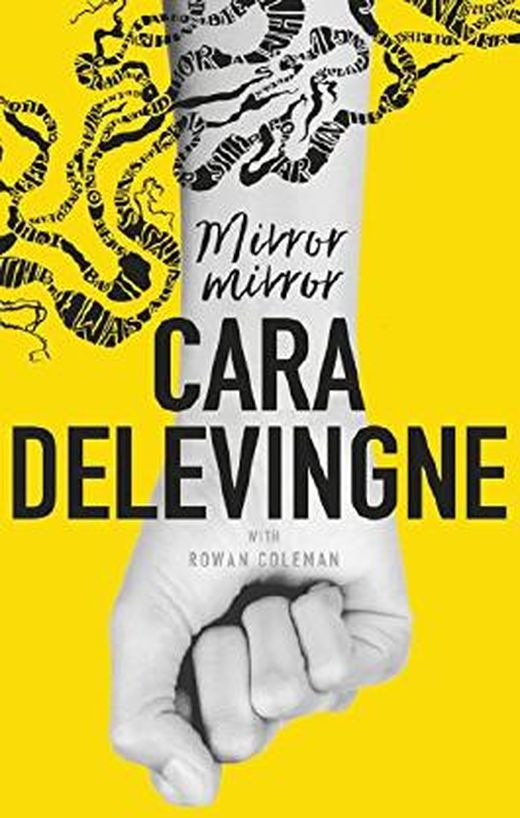 Neue Kurzmeinungen
Ich finde es ist ein sehr Ergreifendes Buch, wo man mit den Charakteren mit fiebert. Tolle Geschichte. Kann es jedem empfehlen.

Ein wirklich spannendes und ergreifendes Jugendbuch mit einzigartigen und liebenswerten Charakteren
Alle 5 Bewertungen lesen
Auf der Suche nach deinem neuen Lieblingsbuch? Melde dich bei LovelyBooks an, entdecke neuen Lesestoff und aufregende Buchaktionen.
Inhaltsangabe
From international supermodel and actress Cara Delevingne comes a powerful debut novel about friendship, identity and the fact that appearances can be deceiving...

*****
'Impressive, with an absolute knockout twist' Cosmopolitan
'A riveting page-turner of a thriller...a book with dark passion and heart' The Herald
'May well become the most influentialthing Delevingne has ever done' The Edit
'With dark twists and turns, this is a great read' Closer
'Smart, twisty, poignant and engaging' **** Heat
'A fizzing coming-of-age tale with dark themes' Glamour
'Bold, brave and fierce...[Delevingne's] ability to empathise with some of the deeper struggles youngsters face is impressive' Independent
'Captures the rhythms and textures of teenage lives' Metro
'A great read' Bella
'Engaging' Daily Telegraph

*****
FRIEND. LOVER. VICTIM. TRAITOR.
WHEN YOU LOOK IN THE MIRROR, WHAT DO YOU SEE?

Sixteen-year-old friends Red, Leo, Rose, and Naomi are misfits; still figuring out who they are and who they want to be. Life isn't perfect, but music unites them, and they're excited about what the future holds for their band, Mirror, Mirror. That is until Naomi vanishes before being pulled unconscious out of the river.

She's left fighting for her life in a coma. The police claim it was a failed suicide attempt, but her friends aren't convinced. Will Naomi ever wake? What -­ or perhaps who - led her to that hospital bed? How did her friends fail to spot the warning signs?

While Rose turns to wild partying and Leo is shrouded by black moods, Red sets out to uncover the truth. It's a journey that will cause Red's world to crack, exposing the group's darkest secrets. Nothing will ever be the same again, because once a mirror is shattered, it can't be fixed.

Cara Delevingne, the voice of her generation, explores identity, friendship and betrayal in this gripping and powerful coming-of-age story. For fans of WE WERE LIARS, THIRTEEN REASONS WHY and THE GIRLS.

* * * * *

What readers have to say about Mirror Mirror:

'Super twisty - read this in one night.' Amazon

'Loved this - read the whole thing in one day! Amazon

'Loved this book - such a gripping read with an amazing twist I did not see coming.' Amazon
Buchdetails
Aktuelle Ausgabe
Erscheinungsdatum:
05.10.2017
Rezensionen und Bewertungen
Gespräche aus der Community zum Buch
Starte mit "Neu" die erste Leserunde, Buchverlosung oder das erste Thema.
Buchdetails
Aktuelle Ausgabe
Erscheinungsdatum:
05.10.2017