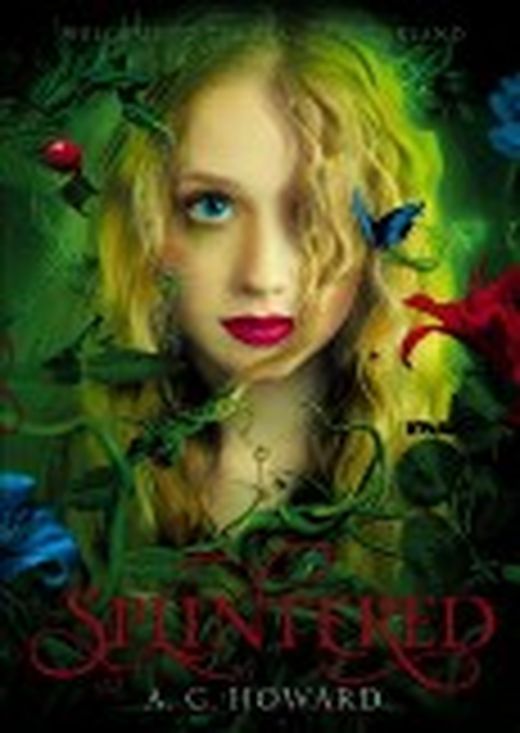 Neue Kurzmeinungen
Positiv (14):

Gehört zu meinen liebsten Büchern! Spannend mit unheimlicher Atmosphäre und ganz viel Orginalität!
Kritisch (1):

Miss_Naseweis
vor 3 Jahren
Interessante Welt, aber langweilige Charaktere.
Alle 19 Bewertungen lesen
Auf der Suche nach deinem neuen Lieblingsbuch? Melde dich bei LovelyBooks an, entdecke neuen Lesestoff und aufregende Buchaktionen.
Inhaltsangabe
This stunning debut captures the grotesque madness of a mystical under-land, as well as a girl's pangs of first love and independence. Alyssa Gardner hears the whispers of bugs and flowers—precisely the affliction that landed her mother in a mental hospital years before. This family curse stretches back to her ancestor Alice Liddell, the real-life inspiration for Lewis Carroll's Alice's Adventures in Wonderland. Alyssa might be crazy, but she manages to keep it together. For now. When her mother's mental health takes a turn for the worse, Alyssa learns that what she thought was fiction is based in terrifying reality. The real Wonderland is a place far darker and more twisted than Lewis Carroll ever let on. There, Alyssa must pass a series of tests, including draining an ocean of Alice's tears, waking the slumbering tea party, and subduing a vicious bandersnatch, to fix Alice's mistakes and save her family. She must also decide whom to trust: Jeb, her gorgeous best friend and secret crush, or the sexy but suspicious Morpheus, her guide through Wonderland, who may have dark motives of his own. Praise for Splintered: STARRED REVIEW "Fans of dark fantasy, as well as of Carroll's Alice in all her revisionings (especially Tim Burton's), will find a lot to love in this compelling and imaginative novel." —Bulletin of the Center for Children's Books "Alyssa is one of the most unique protagonists I've come across in a while. Splintered is dark, twisted, entirely riveting, and a truly romantic tale." —USA Today "Brilliant, because it is ambitious, inventive, and often surprising — a contemporary reworking of Lewis Carroll's "Alice's Adventures in Wonderland,'' with a deep bow toward Tim Burton's 2010 film version." —The Boston Globe "It's a deft, complex metamorphosis of this children's fantasy made more enticing by competing romantic interests, a psychedelic setting, and more mad violence than its original." —Booklist " Protagonist Alyssa...is an original. Howard's visual imagination is superior. The story's creepiness is intriguing as horror, and its hypnotic tone and setting, at the intersection of madness and creativity, should sweep readers down the rabbit hole." —Publishers Weekly "While readers will delight in such recognizable scenes as Alyssa drinking from a bottle to shrink, the richly detailed scenes that stray from the original will entice the imagination. These adventures are indeed wonderful." —BookPage "Attention to costume and setting render this a visually rich read..." —Kirkus Reviews "Wonderland is filled with much that is not as wonderful as might be expected, and yet, it is in Wonderland that Alyssa accepts her true nature. The cover with its swirling tendrils and insects surrounding Alyssa will surely attract teen readers who will not disappointed with this magical, edgy tale." —Reading Today Online "Creepy, descriptive read with a generous dollop of romance." —School Library Journal  
Buchdetails
Aktuelle Ausgabe
Erscheinungsdatum:
18.02.2014
Rezensionen und Bewertungen
Gespräche aus der Community zum Buch
Starte mit "Neu" die erste Leserunde, Buchverlosung oder das erste Thema.
Buchdetails
Aktuelle Ausgabe
Erscheinungsdatum:
18.02.2014